Seriously, read the fuck down and see my examples.
---
Pain Rating

Comic makes no sense!!! assumes he really is in a lot of pain! There's no evidence
---
Meteor Showers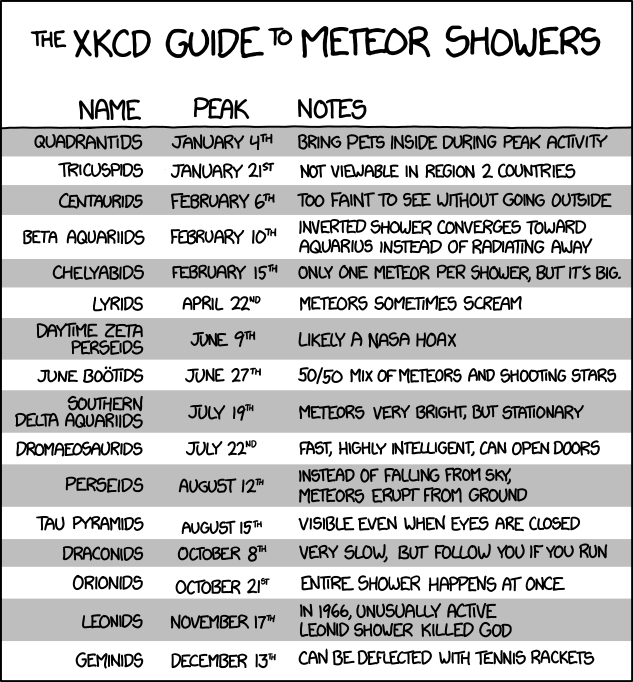 The 'notes' are completely random. Failed attempt at humour.
So random xD
---
10-Day Forecast

Yet another one of Randall's 'absurd things happening' comics
These got boring a long ass time ago.
---
Submit a review